We give you an insight into the very personal history of our family business: The NOSADE foundation story – Yoga in Morocco: How did this come? – narrated by our founder Anica Alla.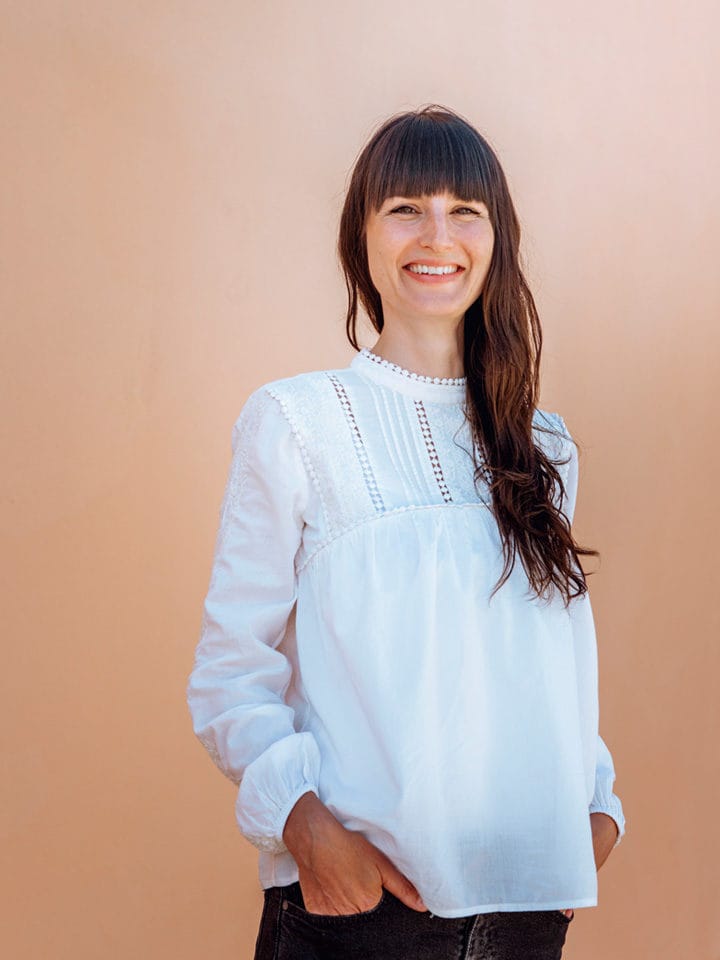 "During my first trip to Morocco in 2013 – back then inspired and co-organized by my former yoga teacher – I got to know my husband Yidir. This trip lead to the fact that Morocco was going to play a significant role in my life.
In 2014 Yidir and I founded NOSADE: First out of an idea to bring together our professional as well as private homes, our passions and interests. And: I was passionate (and am still passionate) about sharing my own unique and unforgotten first travel experiences in this beautiful country, in which I fell in love with in the moment I stepped off the airplane, with like-minded nomad hearts.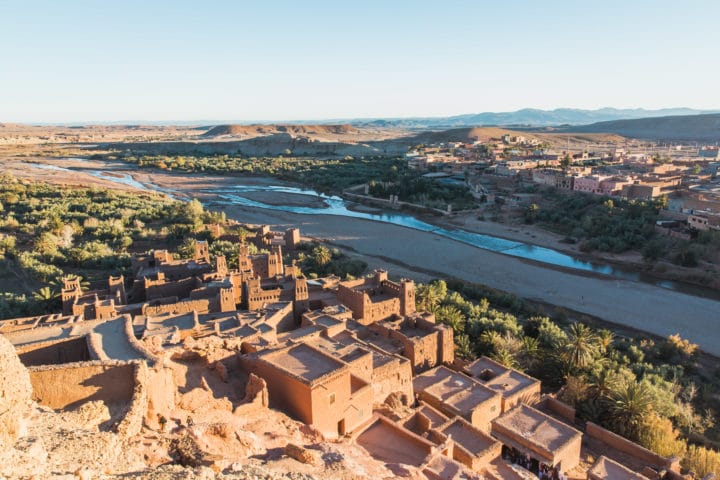 My practical professional background of business economics in the hotel industry and human resources management helped us to realize our idea. Paired with Yidir's Morocco- and tourism-expertise and the active support of our Moroccan family we managed to establish an until now successful family business with authentic travel formats to different destinations in the country. And since then have enriched many people with unforgettable, authentic travel experiences.
My first contact with yoga was in Berlin in 2008. Young and therefore probably sparsely keen on joining people who I experienced breathing way too loudly, doing strange movements in wide clothes on fur mats, my excitement about yoga a few years later changed tremendously when I had the chance to be able to practice in private lessons with an amazing yoga teacher during a Croatia holiday. In 2013 I then already decided to train as a yoga teacher in Berlin myself.
Until today I enthusiastically teach Anusara inspired, therapeutical Hatha yoga avocational – in Marrakech & Bayreuth, my two chosen homes.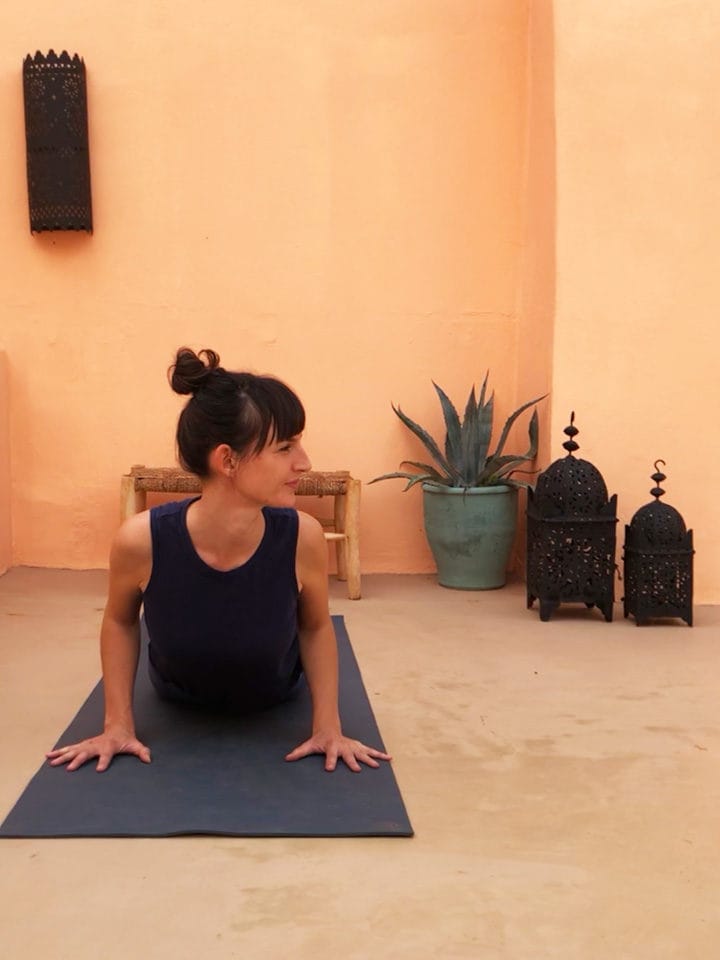 I like to think back to the time when we first started very small with NOSADE and when we not only had to think about everything ourselves but also had to implement it: Yidir was the tour guide and organized everything in the country in the background, I taught yoga and organizationally as well as administratively prepared and reworked the travels.
Eventually one thing came to the other pretty fast – our actual fixed idea to work on a small own start-up "project", with which we occasionally offer yoga travels in Morocco, developed to an until now well-working family business in the 7th company year. Today we have a wonderful team consisting of our family and a handful further employees both in Morocco and Germany who work passionately and dedicated together with Yidir and me on the success and uniqueness of NOSADE.
Morocco with its culture, hospitality, its people and nature, but also the big potential of the country inspired me over and over again. And never cease to amaze me! Morocco fascinates me constantly in various ways. And somehow, I felt and feel a very deep connection to this exceptional country that today is home for my family and me. "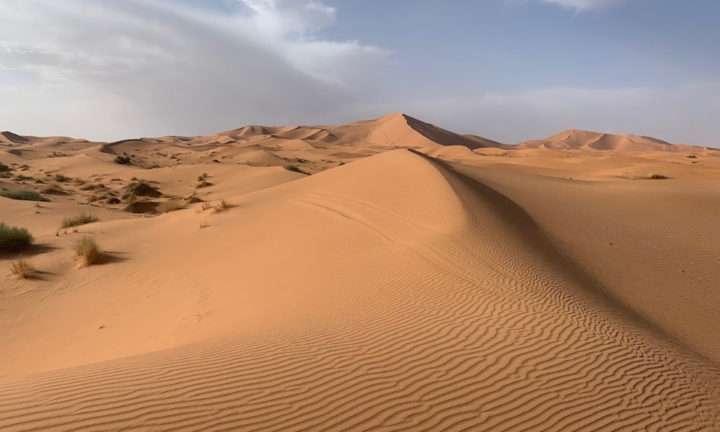 Anica is German, Yidir Moroccan. With their sons they live together in Bayreuth and Marrakech, as well as occasionally in Merzouga, one of the gateways to the Moroccan Sahara and the home of Yidir's family.
NOSADE is specialized on yoga retreats in Marrakech and desert yoga trips in Morocco.
It is our goal to share the beauty of two of the most fascinating sights in Morocco as well as the rich and thousands-of-years old Moroccan culture in an authentic, individual and familial way with our guests. Yoga serves as an accompanying and supplementary element for this experience. 
Furthermore, we offer very personal and familial accommodations in our NOSADE Venues in Marrakech and Merzouga, as well as unique desert experiences with individually-organized desert tours.
As a family business it is of importance to us to travel consciously and sustainable – wholly in unison with Morocco's rich nature & charming culture. We follow this principle when implementing our travels in the area of individual tourism and with the management of our accommodations.

Explore this country full of mysticism – off beaten tourist trails!
❤