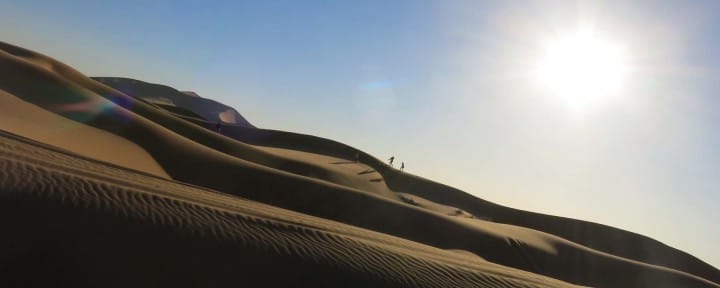 You're exploring Morocco in a rental car or travel by public transport and want to experience the magical desert first hand? NOSADE can provide you with your very own personalized stay with authentic accommodation in Merzouga, followed by a tour into the desert and an overnight stay in a traditional Berber tent at a desert camp.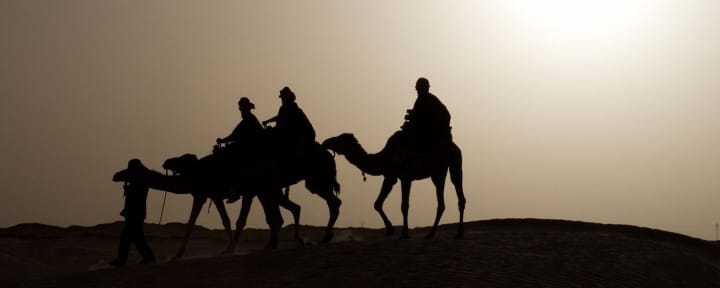 Do you want to get the most out of your trip to Morocco? We make it possible: With NOSADE you get the full adventure – Marrakesh & Desert in just 4 days. Lose yourself in bustling Marrakesh and be enchanted by the desert's vastness and tranquility while spending the night in a traditional Berber tent at our camp.
No trip to Morocco is complete without a Desert Tour to witness the Sahara as it can be seen here –
in its purest, most iconic form!
Exploring the desert on your Morocco trip is one of the must-sees of a lifetime. Endless seas of sand dunes,
carefully aligned by the wind, ever changing in their shape.
NOSADE offers desert excursions, desert hiking and desert trekking – individually arranged & customized
to your very own needs.