"We believe that everybody has exceptional skills, they only need an environment where they can blossom. To create these environments is our mission." Andrea Bury, ABURY Founder
In 2007, when Andrea Bury came to Marrakesh for the first time to rebuild an old house, she was instantly fascinated by the extraordinary skills of its craftsmen. She immersed  herself in the culture, got to know the people and, besides the countless wonderful experiences, she soon discovered some of the challenges this country faces:
High illiteracy rate among females– particularly in the rural areas  – that often exeeds 70%
Exceedingly low female labor force participation, resulting in high dependency
Increased cheap imports, leading to a decline in prices of Morocco's world famous craft products
and thus to a dying economic sector
Handmade quality, exclusive design, social impact
Andrea founded ABURY Collection as a for profit organization offering handcrafted bags that combine traditional art work with modern designs. She initiated a space that would bring two worlds together:
ABURY offered technology, design and opportunitites; the locals had technical skills, authenticity and unique stories.
Additionally, she set up the ABURY Foundation as a nonprofit organization with the objective to create equal development opportunities and intercultural exchange, to support children's education and women's empowerment.
Since 2011, the ABURY Foundation is active in Marrakesh and in the community of Douar Anzal in the Atlas Mountains, Morocco. More countries have followed over recent years, always guided by the desire to contribute to a more equitable world by giving back to those communities.
Children's Education & Women's Empowerment
Still, many people live in remote areas, without access to education. In particular women and girls are suffering from a lack of opportunities. Through early investment in children's development, ABURY Foundation supports children in having a respectable start in life – helping them to become independent, self-confident and be a positive human being with a desire to change the world for the better.
When talking with women, their major concern is always to get a good education for their children, granting them the opportunity of a better life with more options to choose from. ABURY Foundation focuses on providing pre-school education that allows the kids to have a good start in their schooling career.
Furthermore, ABURY Foundation creates a support system that allows their mothers to visit school as well, thereby aiming to reduce illiteracy rates, enabling women to enter the labor market and gain independence.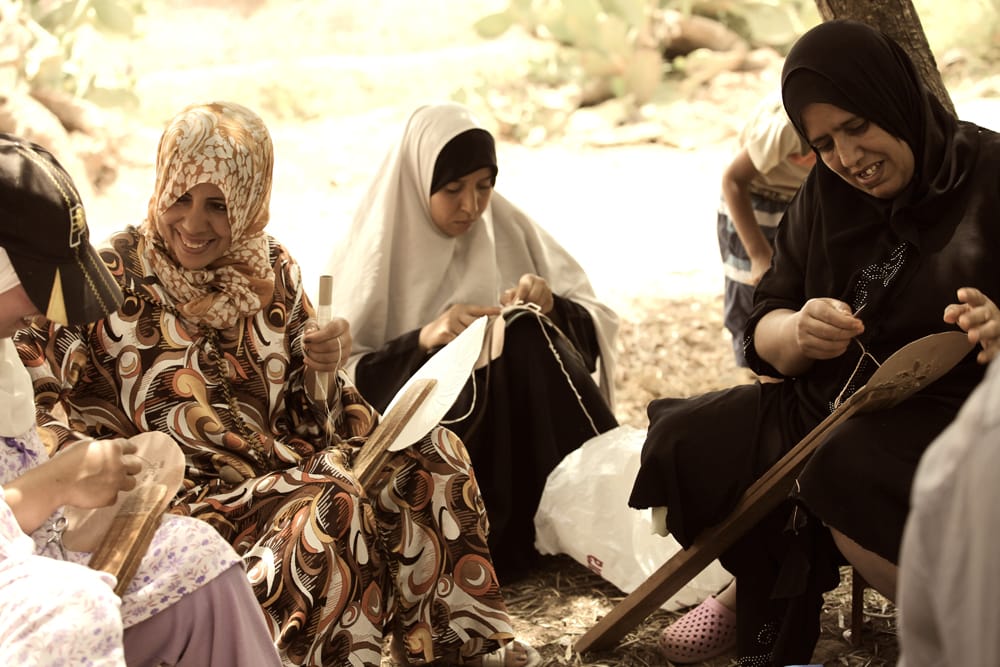 Preserve traditional craftsmanship & empower locals to actively embark on their path into a promising future
By now even UNESCO is supporting the unique and outstanding endeavors of ABURY Foundation. As does NOSADE – closely connected through our shared idealistic idea of self-empowering the locals we are working with to live their lives more skillfully, more independently and more dignified.
Both of us consider education overall not only a human right, but also a passage to human development. It contributes to fostering peace and economic growth as well as improving health and reducing poverty.
NOSADE & ABURY Foundation are currently working on a first joint project intending to support women and their community by getting them into jobs – with promising artful outcomes for our fellow yogi travelers.
MORE NEWS TO COME SOONISH….
"When you empower a woman, you're investing in the future of her children, her family, her community & her nation." ABURY Foundation
Do you like the idea behind ABURY Foundation, too?
❤