There is a reason why Marrakech, this city of packed streets, is famous for its quiet opposite – the beautiful gardens. They show a different side of the restless city. When visiting Marrakech's Gardens, these green oases, you are immediately sucked in by the quiet and the deceleration. As if someone had suddenly turned off the city. A visit is, however, not only worth it for those seeking the quiet, but for any lover of plants, nature or beauty.
Those expecting a traditional park, though, will soon discover how wrong they were: There are no lawns inviting you to a picnic. Indeed, often the gardens are simply fruit plantations or consist of flowerbeds separated by well-traced paths that visitors have to stick to.
1. Le Jardin Majorelle
Jardin Majorelle is by far the most famous and also one of the most beautiful of Marrakech's gardens. Created by Jacques Majorelle in 1923 and used as a studio, it was acquired by famous fashion designer Yves Saint Laurent and his partner Pierre Bergé after years of neglect in 1980 and subsequently restored to its original glory. Ever since hundreds of thousands of visitors have been flocking to the garden annually, enjoying the majestic succulents, numerous water basins and the famous cobalt blue pavilion. A visit to the Musée Berbère next door is also worthwhile. In the fall of 2017 a large Yves Saint Laurent Museum will open right next to the garden, displaying several thousand articles of clothing and drawings from Yves Saint Laurent's personal collection. Situated at the edge of the Medina, you can easily reach Jardin Majorelle on foot or by taxi (anything above 25 Dirhams is too much). The best time to visit is early in the morning between 8 and 9 before hordes of tourists put an end to the silence.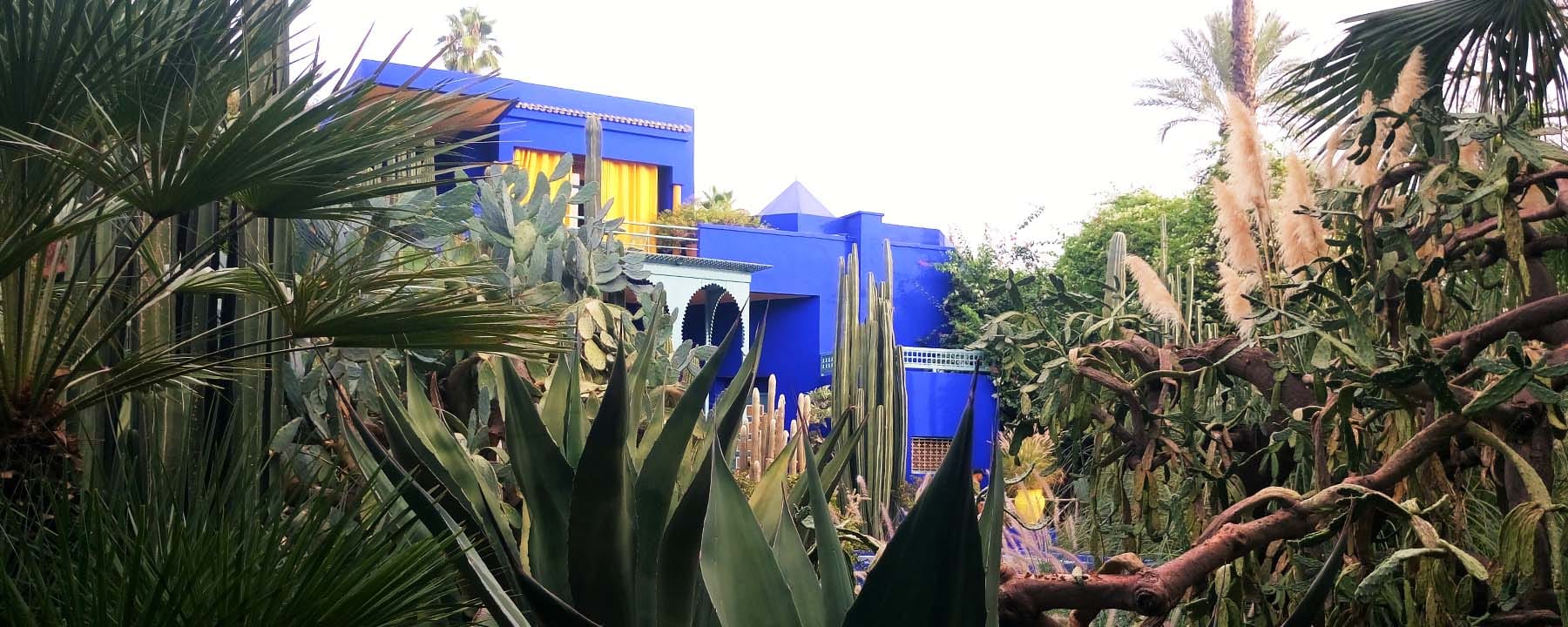 2. Cyber Park
"Cyber Parc Arsat Moulay Abdeslam" is situated between Avenue Mohamed V and the city wall in Marrakech's historical center. It consists of two parts whose border is still recognizable today. The historic part of the former Arsat Gardens offers, among other things, all kinds of fruit trees and other crops, while the new part with its extensive lawns, water features, flourishing bushes and palm trees is reminiscent of the parks of the Western world. The park is popular among the locals, particularly since internet terminals and WiFi hotspots were installed there between 2003 and 2005. Marrakech's youth spends their afternoons here, lounging in the park for hours seemingly not doing much. On holidays families flock to Cyber Park to enjoy the green scenery.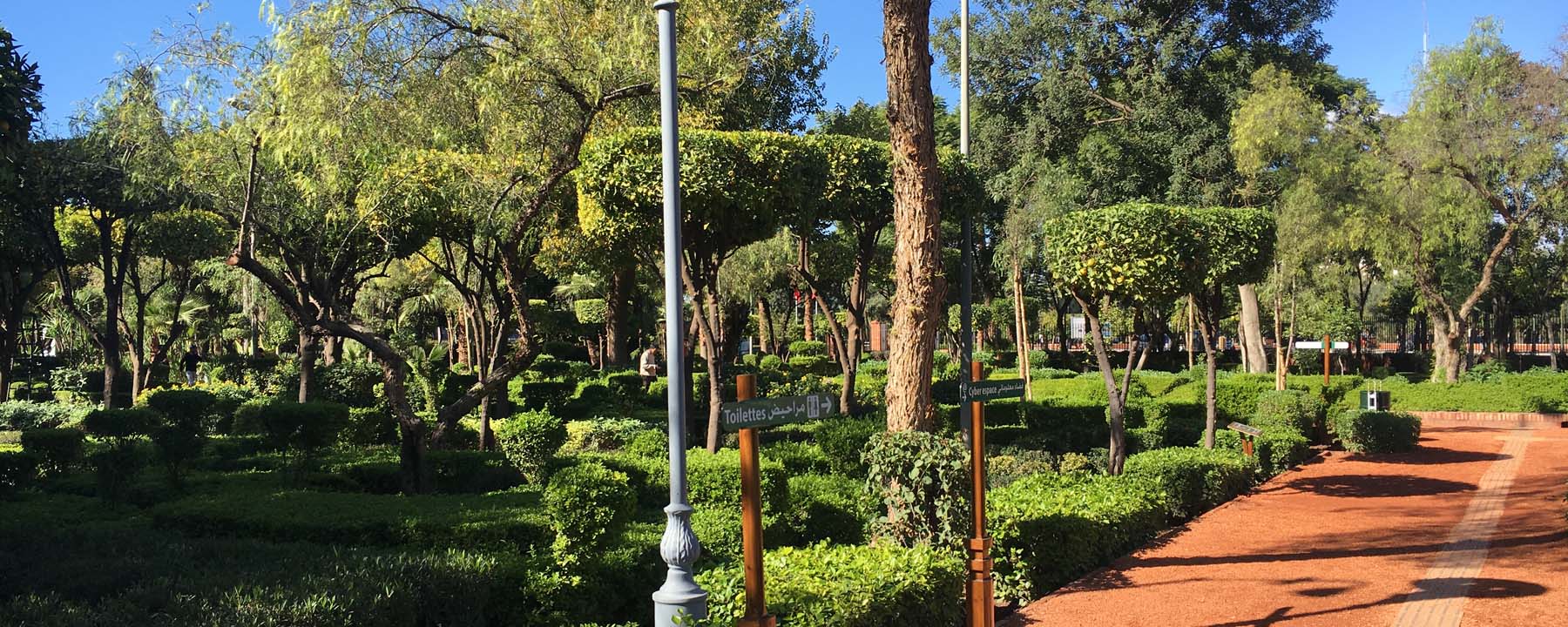 3. Menara Garden
You can reach Menara Garden on foot in ~45 minutes from Jamaa El Fna Square. This historic olive grove is part of the UNESCO World Heritage and still gets its water from the Atlas mountains around 40km away. Open canals supply the rectangular water basin – together with the beautiful stone pavilion a popular photo subject. Menara Garden is a place of tranquility, too, where you can escape the colorful turmoil of Marrakech and enjoy the view of extensive rows of olive trees. There is, however, not much more to do or see here. The locals, however, love the olive grove and come at the weekends to picnic in the shade of the trees.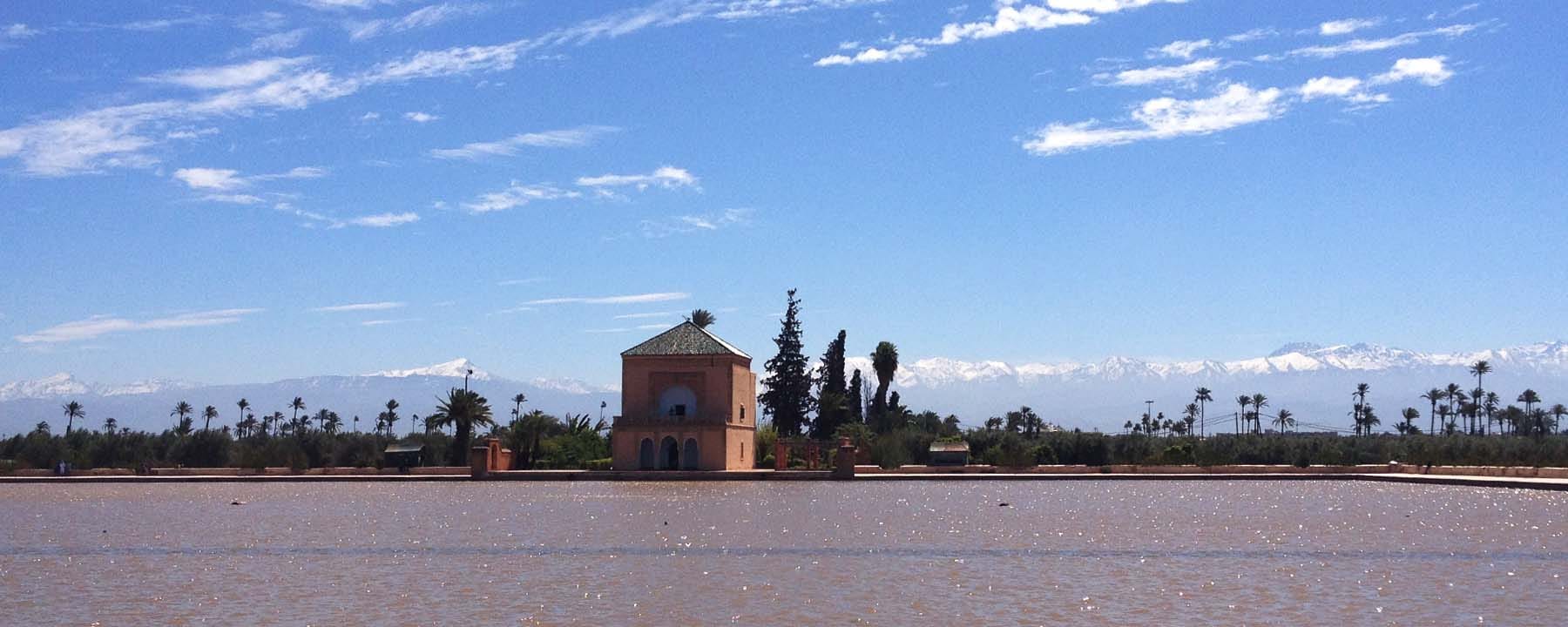 4. Le Jardin Secret
Amidst of Marrakech's old town, this garden, hidden behind a large double door, surprises as a green idyll looking back on 400 years of history under the Saadian dynasty. Renovated only recently, it is a wonderful spot to stroll past flowerbeds on tiled paths, enjoying the small garden as a retreat. The garden is actually carefully laid out, following strict geometric rules that are a metaphor of heaven for Muslims, hinting at man's superiority over wild nature.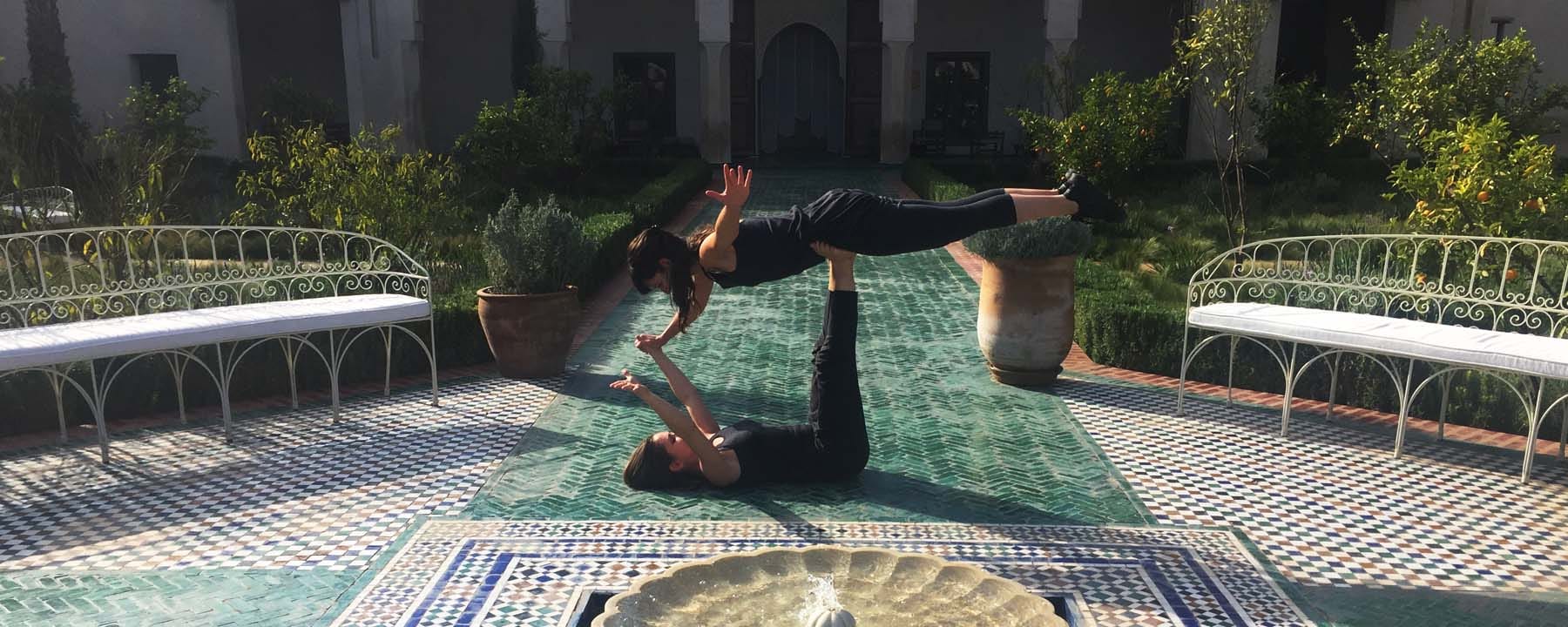 5. Paradis du Safran
Paradis du Safran has made a name for itself beyond its horticultural beauty as a producer of high quality certified organic saffron. Right next to the field where the saffron is grown, a large garden is carefully laid out that is open to visitors. You can find exotic medicinal plants and crops, various animals and a barefoot path. Located outside of Marrakech, Paradis du Safran is well worth the short trip, not least because of the informative saffron seminars given by the owner herself and the incredible Tajine for lunch that is without equal in Marrakech.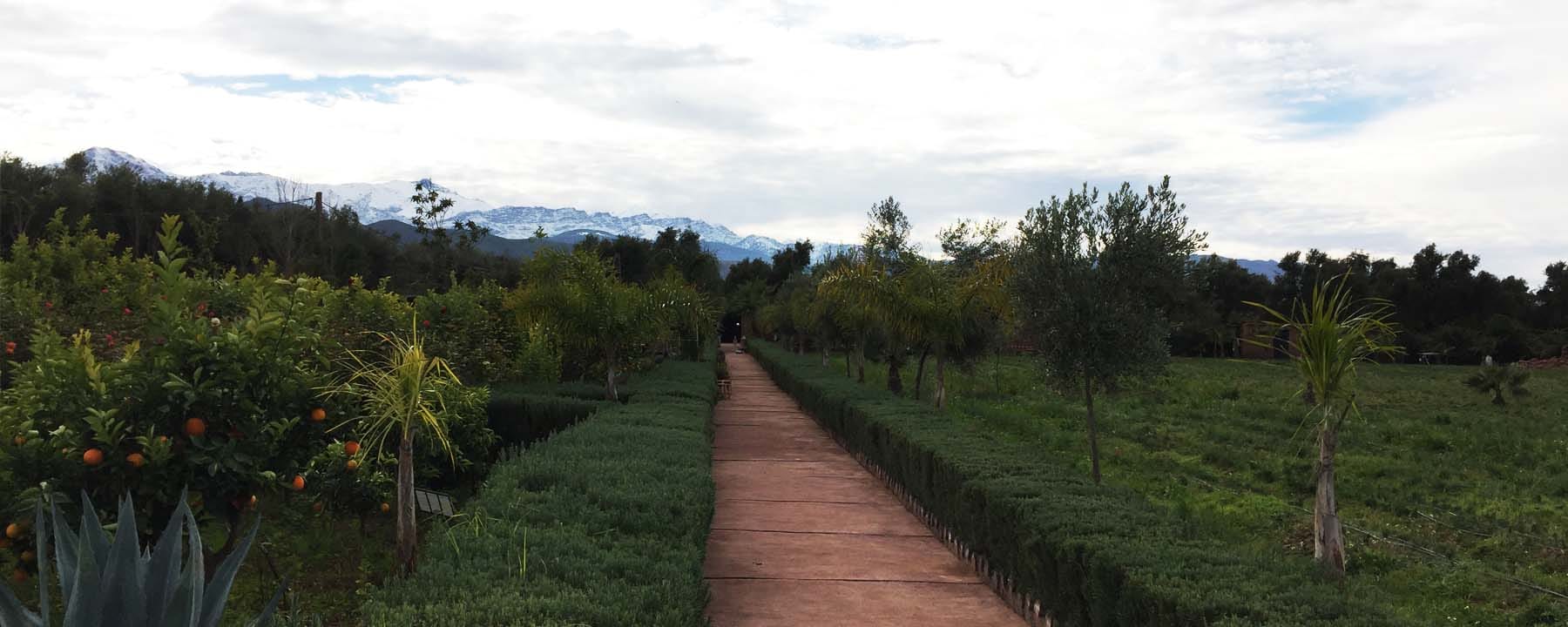 From March on NOSADE will offer a new yoga retreat format called "Green Marrakech" where yoga is practiced in the Green Gardens in and around Marrakech. Join Us!