Following to our blog article "Berber in Morocco" we would like to tell you the story of Kahina, the intrepid Berber queen. Numerous reports about her have been distorted to fables and propagandas. The youngest reports about her life were written only after her death, some fables only centuries after. That is why some information may be uncertain. But one thing is sure: She was an impressive, special and brave woman, who carried out the biggest resistance against the Muslim conquest of the Berber territory in North Africa.
It is the 7th century after Christ: Kahina, who has the birth name Dihaya, which means "beautiful gazelle" in Tamazigh (the language of the Berber) – is born in the Berber tribe of the Dscharawa in the Aurès (Zanata), a region in the Northeast of Algeria. Following in the steps of her dad, who was the ruler of the tribe, Kahina becomes the leader of the Berber from 688 – 701.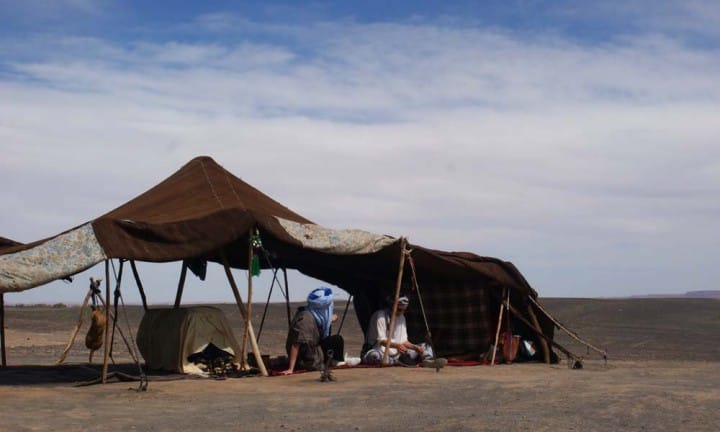 The Islam reports its triumphal march in North Africa. Egypt is already under their rule. It is just a matter of time until the Arabic armies move further to the west and conquer the region of the Berber. The Berber and especially Kahina are determined to never join the foreign ruler. During attacks of the Islamic opponent Kahina pursues the "scorched-earth policy", which means that she destroys everything that can be of use for the opponent. After her first victory, during which she can force the Muslims to withdrawal, she is appointed to the leader and queen by the Berber. Five years of peace follow, before the Arabs come back with even bigger armies. After Kahina is traced by the Arabs due to treason, she is defeated in 701.
With her death the common resistance of the Berber ends. But the admiration for their brave queen Kahina continues to live in the mind of the Berber until today. Kahina has become the symbol for resistance against the Islamic conquest of North Africa. And she is regarded a symbol for strength and love of liberty, for the pride of the Berber women and for the until today women dominated culture of the Berber.
Sources: Africa Junior, Wikipedia