PIKALA Bikes are offering a city tour of a different kind in Marrakesh. Today we are gliding through the city on imported Dutch bicycles that were recycled and beautifully overhauled at workshops organized by PIKALA for local Moroccan youngsters. Our little caravan is in sharp contrast to the usual mopeds, scooters, and motorbikes that populate the streets of the ancient Moroccan city. The PIKALA project is, however, not just great for cyclophiles and the environment: it provides jobs for locals and trains them as mechanics or tour guides.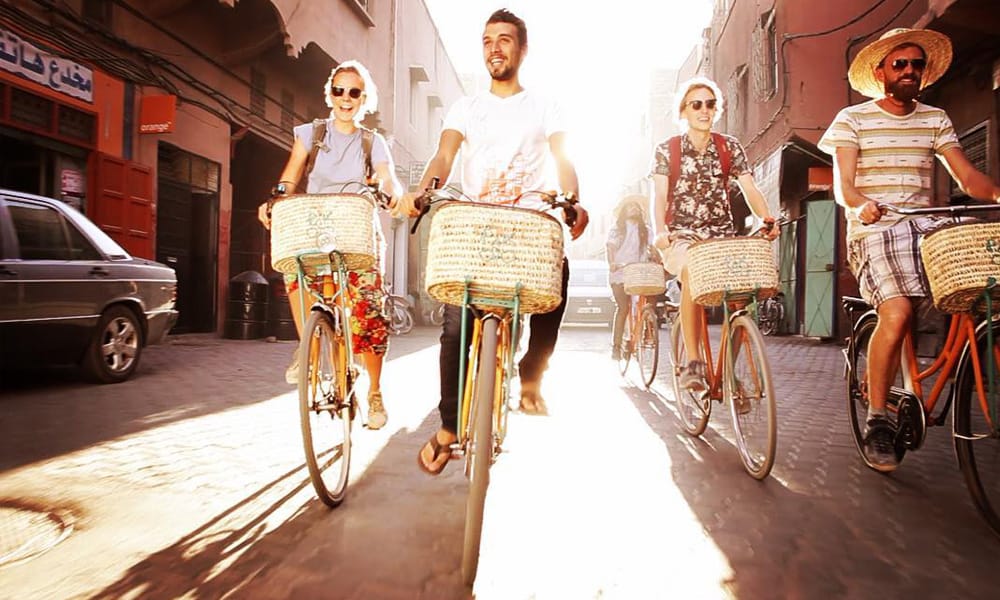 Having properly adjusted our saddles we receive a bottle of water each as we hit the road. Our route will take us past some of the most important sights and highlights of the city accessible by bike. Naturally some areas of the Souks would be too narrow and crowded for us.
Our first stop is Koutoubia Mosque, Marrakesh's most famous place of worship. Our bike guide, a young local student, talks about Islam and the traditional life of Moroccan Muslims. As Christians we are unfortunately unable to enter the premises and thus we continue our tour elsewhere. Far away from the Souks we cycle across wide boulevards and streets, past green fields to the other end of the Medina. The little excursion is fantastic – we enjoy the calmer sides of this otherwise bustling city.
In the Kasbah we are impressed by the palaces, the fortifications, and their history. We step off our bikes and, following some background information from our guide, head off individually or in small groups, exploring the palaces. At the agreed upon time we meet again at our bikes. It's time for the next highlight: a peek behind the scenes of one of Morocco's famous Hamams. We marvel at the elaborate technology that has provided weary Moroccans and their guests with steam baths for centuries. By the way: the cellars with their open fire boilers can get pretty hot!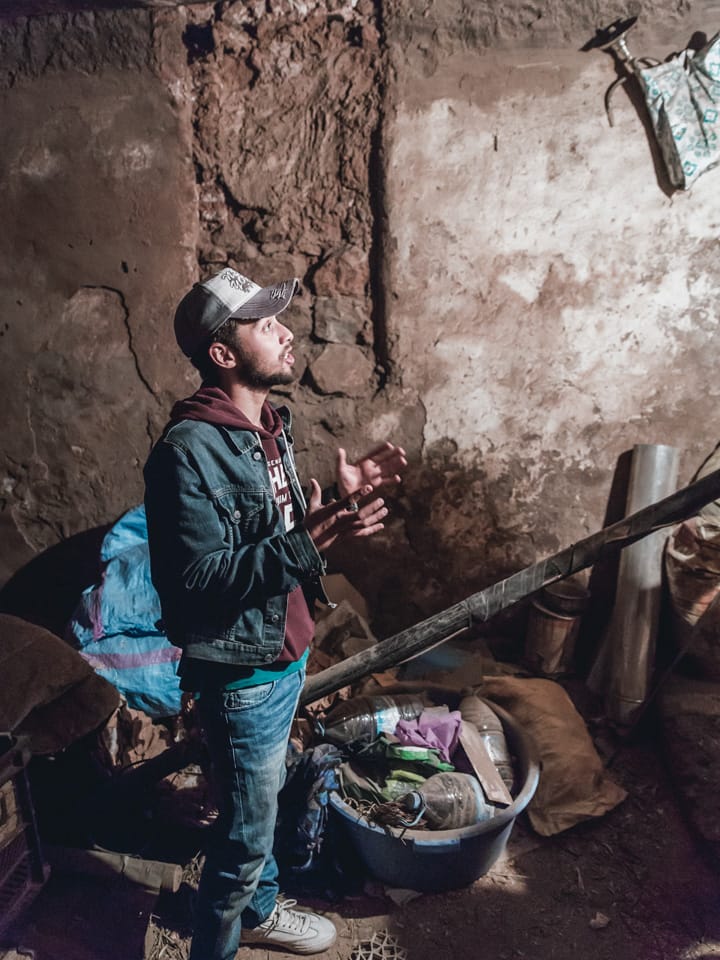 Before we return to the starting point of our journey, however, we visit a neighborhood bakery. Every quarter has its own bakery here, where the locals gather with the loafs and pitas they prepared at home to bake them at the communal stone oven. The scent, and, most significantly, the taste of the fresh baked bread stays with us long after we have returned our trusty bikes at the PIKALA station. Simply great!
Support Education & Employment
PIKALA uses the bicycle to educate and employ the local youth in the tourism and technique sector. They train locals to become professional tour guides to provide them with an extra income. They have a training program for young locals to become a bicycle mechanic. Trained by European bicycle experts PIKALA provides knowledge exchange from Europe to Morocco. They also provide a lot of other educational events such as traffic safety lessons, cycling lessons for girls and the student bike project!
Environment & Recycling
PIKALA promotes the bicycle as an alternative for polluting cars, busses and scooters to support a healthy environment. Apart from that they have a recycling project by bringing old bicycles from Holland to Marrakech and refurbishing them here to use them for social bicycle projects. By using services of Pikala, you directly support their social goals! To learn more about the foundation and their social activity's click here!