Dar Moustaqbel was founded in 2017 by Hanneke Ouwehand-Van Hooff. The Arabic name of the project means "House for the Future" in English. The concept is to provide young women from the High Atlas, who traditionally would become housewives upon marriage, with the opportunity of free housing and learning aid for the duration of their college education.
So far 26 of the 55 places the project has at its disposal at its townhouse (Riad in Arabic) are occupied by women aged between 18 and 21. Dar Moustaqbel, by the way, depends on donations, so any contribution you might want to make would be greatly appreciated.
In order to provide hands-on support in addition to financial contributions, NOSADE regularly offers yoga sessions at the Riad, sometimes even in the roof garden. As a NOSADE intern I was able to accompany Sabine Klein, yoga instructor from Berlin, to such a session in March 2018 and experience the enthusiasm and joy this change of pace brought to the young women first hand.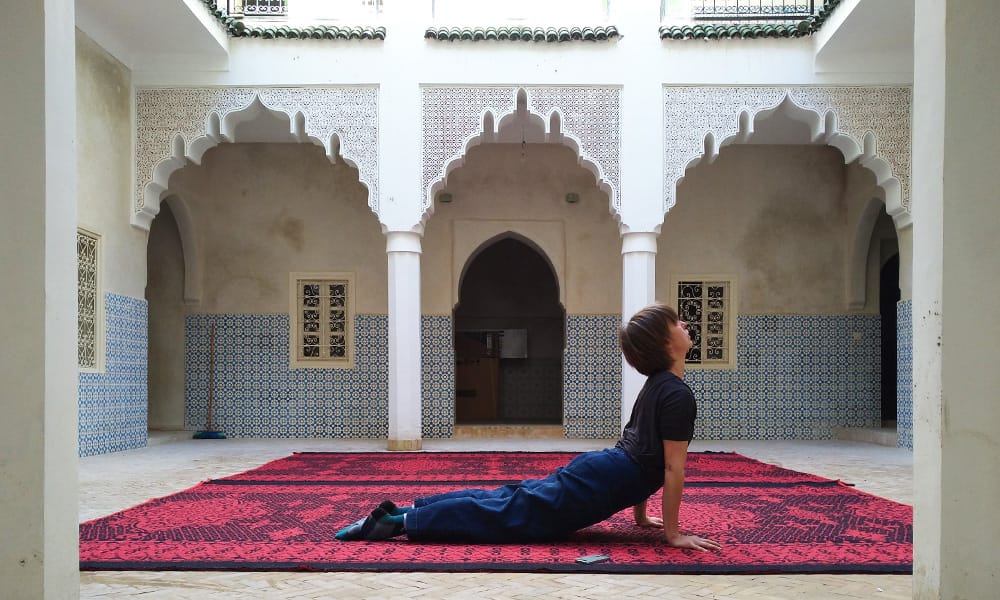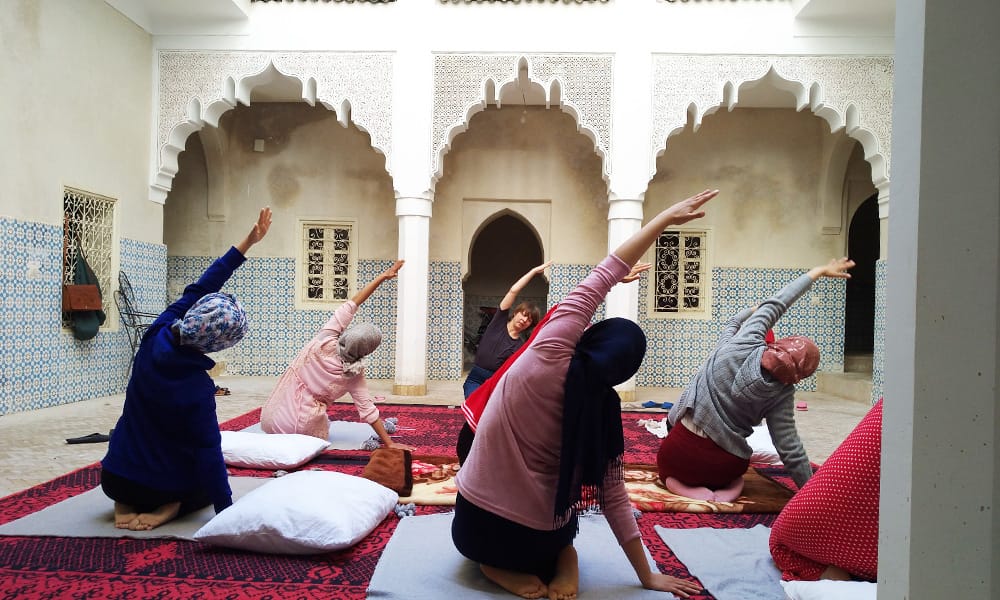 The 15 participants are a little shy at the start of the session. Girly giggles turn into serious focus and concentration, however, once they begin to follow Sabine's instructions of classical Hatha yoga poses. Be it the downward facing dog, sun salutations, or various warrior poses, the young women are striving for perfection. The session's highlight, however, is the balance exercises in the center of the room during which the participants support each other. The exercises are not just exciting from an athletic perspective: they also symbolize the manner in which these young women are supporting each other on the common path they have chosen.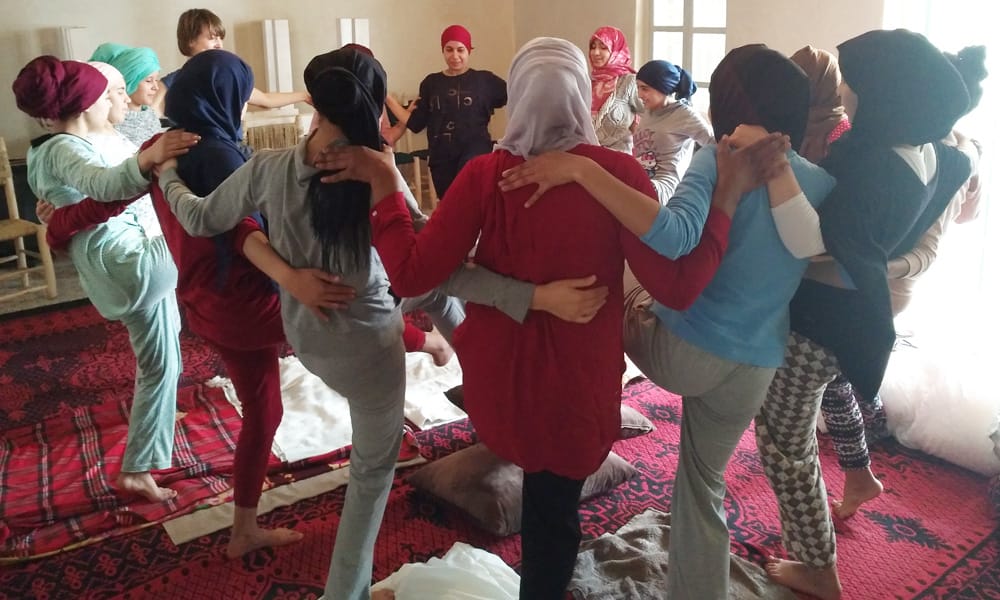 The session ends with a classic Shavasana, the traditional relaxation asana. Exhausted and yet stimulated the participants agree: they'll there for the next session!
© Jacqueline Schnell for NOSADE 2018
A special thanks to Sabine Klein for taking the time to teach and to Christine Schmidt for
taking those nice pictures.
Help Dar Moustaqbel to create a better future for the Students by donating to the Haut Atlas Foundation.
❤