The Ourika Valley is very popular with many locals and tourists. Why is it so worth visiting?
After a one hour's drive from Marrakech – initially on major federal roads and then more and more through narrow mountain curves, first through the suburbs of Marrakech and then through small mountain villages full of red mud buildings – you reach the Ourika Valley. It is named after the Ourika river, which has its source in the High Atlas and meanders through the mountain valley from there. There it ensures lush green vegetation and a pleasantly cool climate.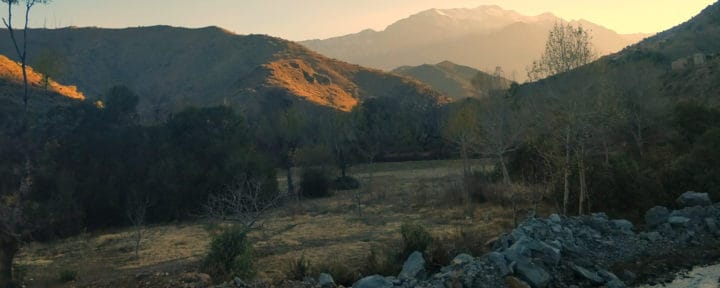 At about 1,450 meters you can find the tranquil village of Setti Fatma, where the residents are of Berber descent and have been living as self-sufficient people until the 1960s. It is now the starting point for many excursions and trips to the mountain region. In addition to trekking tours to various waterfalls, you can also relax directly on the river with a Moroccan mint tea. So it's no wonder that this destination is not only popular with tourists, but also with locals, especially from Marrakech. Many come to Setti Fatma in the summer to escape the city's summer heat.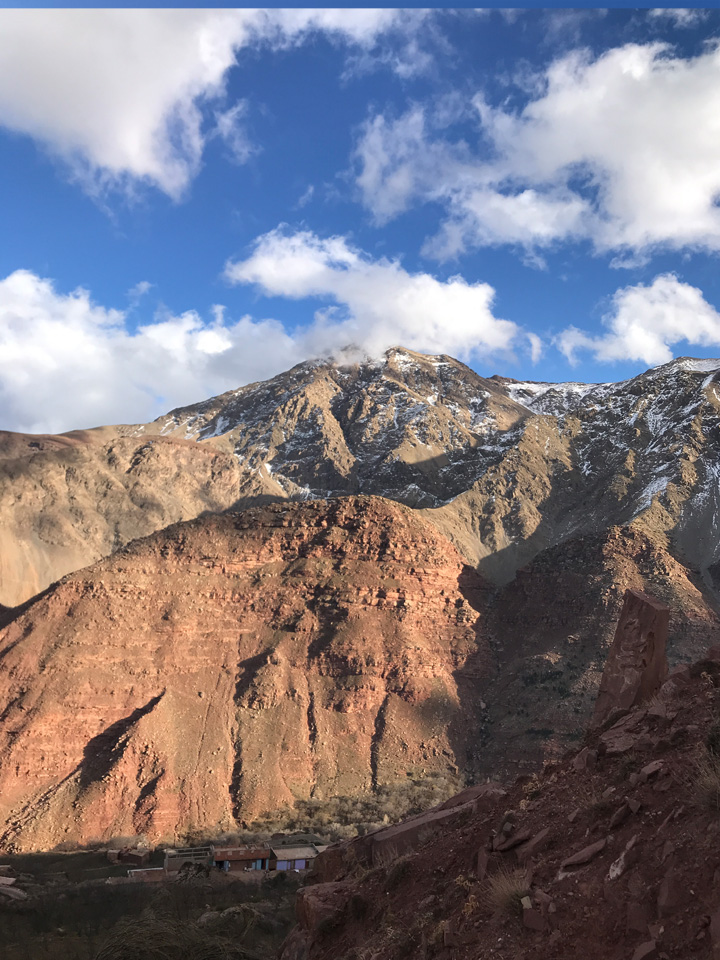 In addition to the impressive landscape, the region itself is also home to other sights.
Directly on the way to Setti Fatma is the ANIMA Garden, a project by the Austrian universal artist André Heller. A paradisiacal park full of botanical and artistic productions extends over three hectares, where you can relax and discover hidden sculptures and exotic plants.
Just a few minutes drive away lies the next hidden gem of the Ourika area, "Le Paradis du Safran". Founded in 2012 by the Swiss woman Christine Ferrari, she has transformed a fallow area into a garden where you can not only admire saffron, but also sniff medicinal herbs, pet donkeys, walk barefoot paths and take foot baths. The visit is crowned with freshly baked bread, olives or saffron herbal tea.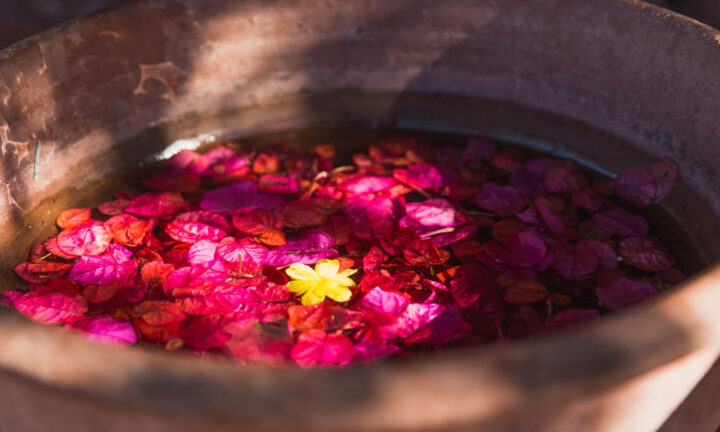 A day trip to the Ourika Valley is a real highlight for nature and hiking enthusiasts as well as for those interested in culture and enjoyment and should not be missed under any circumstances when visiting Marrakech!