The new season in Morocco is about to commence –
start practicing already now with YogaEasy
NOSADE is getting ready after the summer break to inspiredly kick-off the new yoga travel season in Morocco.
We will start into the season with a first Urban Marrakech Retreat from 21st – 25th September.
Have you booked your slot for the trip – and you cannot wait to get on the mat?
Then already get started and take advantage of this special deal, we are offering you exclusively together with YogaEasy – The leading German online yoga studio:
Your personal voucher for a 1 month YogaEasy trial!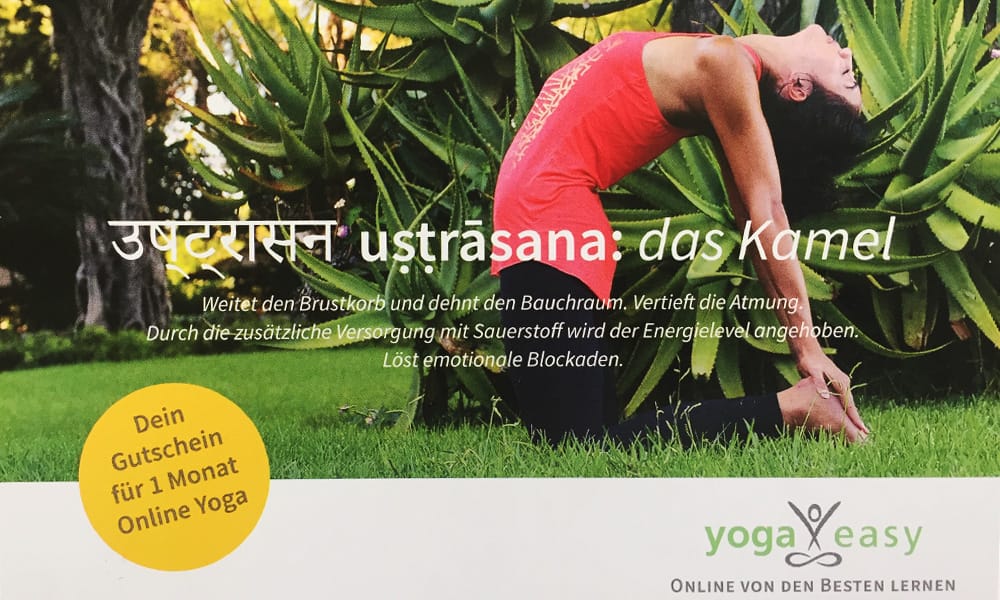 It's that simple
Just enter the link in your browser and log in with your mail address and a password. You can practice yoga for 4 weeks free of charge. Cancellation afterwards is not necessary.
Enjoy practicing
❤

YogaEasy is the first and leading German online yoga studio for anyone who wants to learn or dive deeper into their yoga practice but do not have the time or possibility to regularly visit studios.
NOSADE is looking forward to an exciting & promising collaboration!
❤