Team
We are a young, dynamic and multinational, experienced and open minded team aiming to share the beauty of Morocco's most fascinating sights as well as its rich and millennial culture in authentic environments.
We are all passionated about nature, its vastness, individuality and high quality travels. And about making a difference!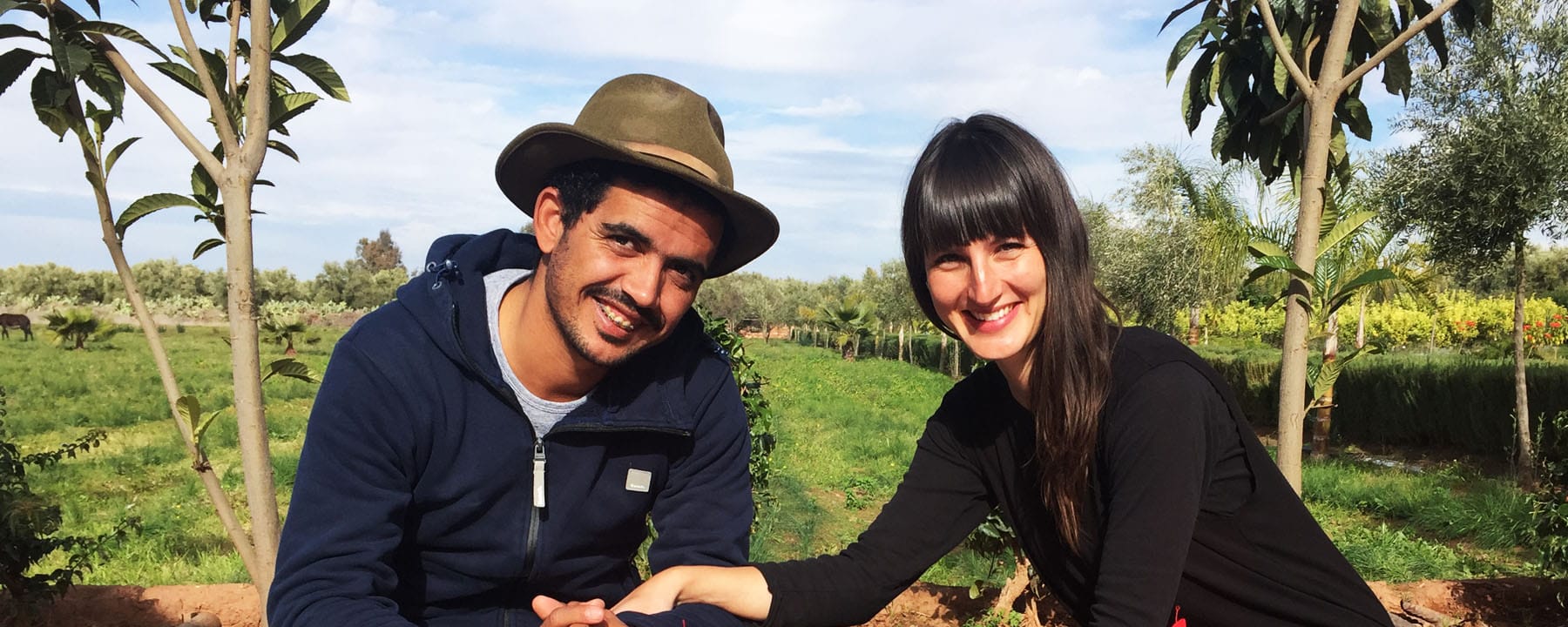 ANICA ALLA
Inspired by her great passions travel, people and yoga and her fascination for Morocco's yet untouched, wide landscapes she founded NOSADE to become a leading tour operator for skillful yoga retreats and desert tours in Morocco, sharing authentic experiences with like-minded, nomad-hearted people. At the same time her desire is it to create a sustainable and valuable, empowering environment for the locals working with NOSADE, improving their living conditions and preserving their culture. NOSADE is actively making a contribution to further integrate the women and to strengthen their involvement, especially in developing areas in the south of the country.
Anica has been working entrepreneurial since 2013, mainly in the fields of human resources consulting & coaching in international, growing, digital companies: anicaalla.com.
YIDIR ALLA
Yidir grew up in Merzouga – one of the gateways to the Sahara. He has always found the desert's sheer vastness, its peace and tranquility most inspiring. He taught himself a number of instruments accompanied by the silence of the desert before getting certified as musician officially from the government. Thus he is teaching all kinds of typical Moroccan drums in specially designed workshops.
Yidir has extensive experience in working with travelers from all over the world and is responsible for all organizational affaires on-site. Yidir is fluent in English and speaks and understands a number of other languages on a basic skill level. He enjoys working with people in harmony with nature.