Yoga Retreats & Sahara Desert Tours in Morocco for nomad hearted people
Explore a country full of myths, magic and cultural heritage. Explore the nomadic lifestyle and the nature's
untouched forms of vastness. Explore Morocco with NOSADE.
---
---
Join us for great, authentic and highly individual Yoga Retreats in Morocco:
Join us for Yoga in Marrakech & it's green surrounding area, Yoga in the Sahara Desert, Yoga Beach Retreats at the Atlantic Coast or for Yoga Round Trips all over Morocco.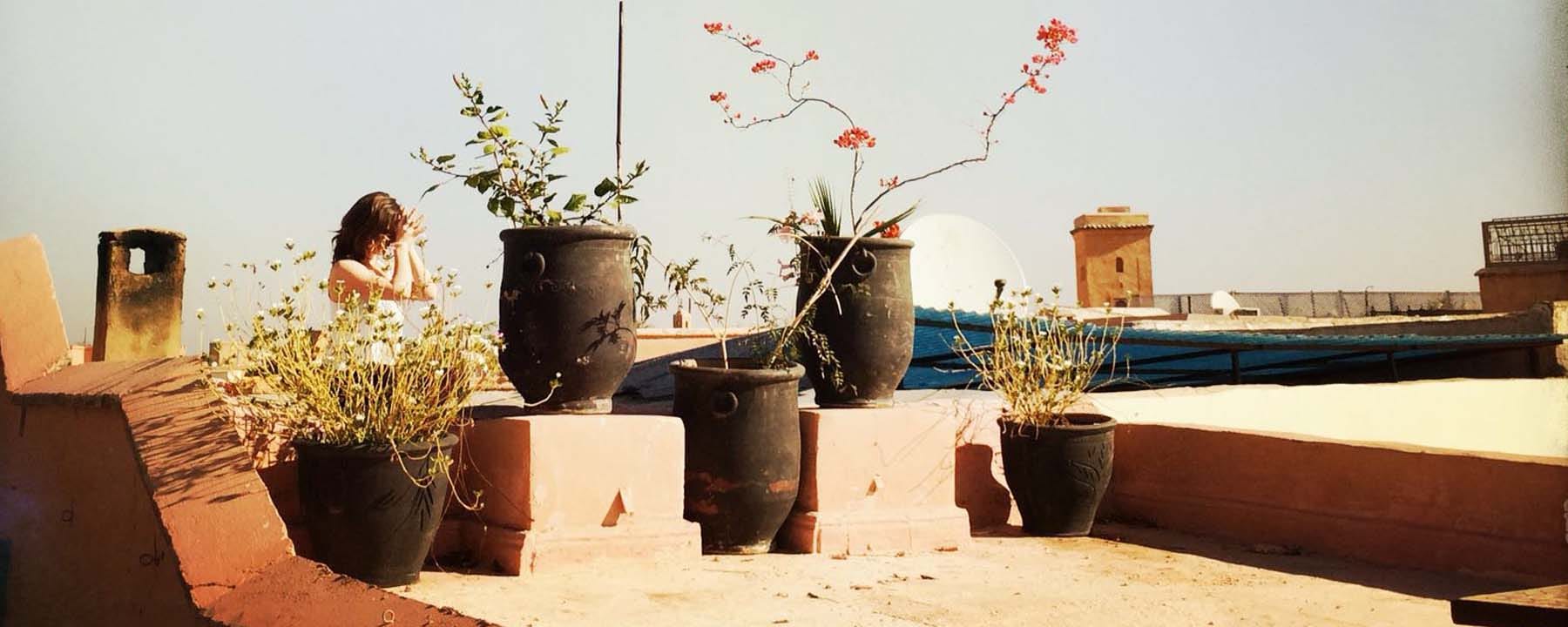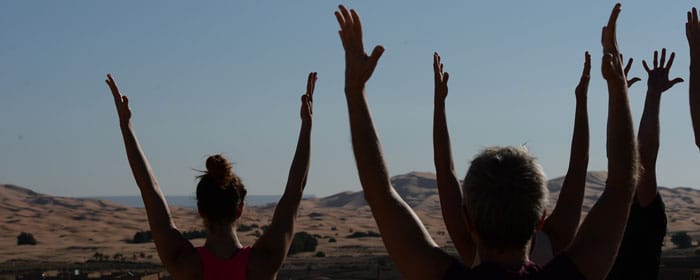 Enjoy the tranquility and vastness of the Sahara desert. Find a path to yourself on our retreats in Morocco's most beautiful & inspiring sights.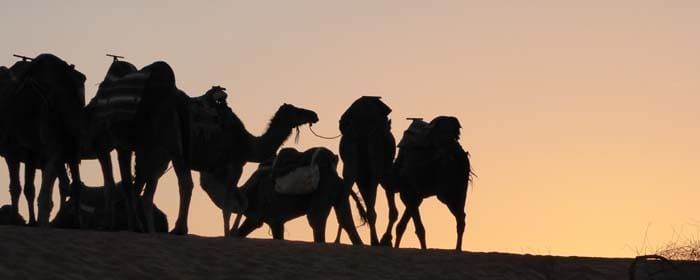 Marrakech, Essaouira, Atlantic coast, Drâa-Valley, Desert. Discover Morocco all over in just 12 days – accompanied by daily yoga & meditation practice!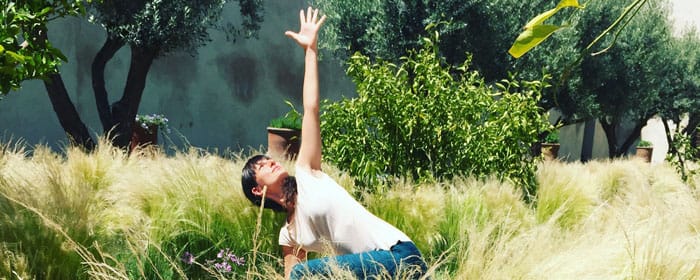 Yoga & Sightseeing in Morocco's worth seeing, historical and ancient city Marrakech. Expect days of skillfulness, cultural enrichment and inspiration.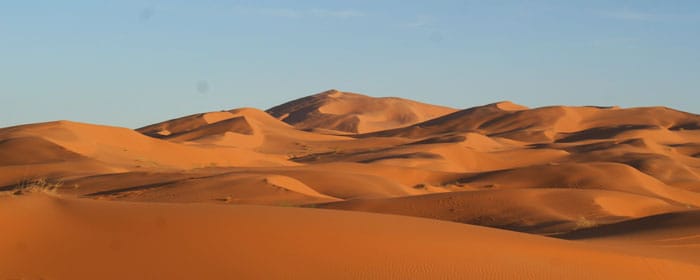 When visiting Morocco, don't miss a short stay in the North African Sahara desert - no matter if you plan to spend just a few hours or one night in the desert.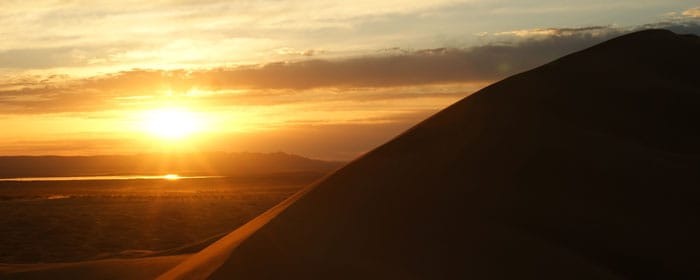 Desert first timer? Create your very own Sahara adventure on an unforgettable 1 - 3 days desert trip. Experience Berber culture and the desert's vastness.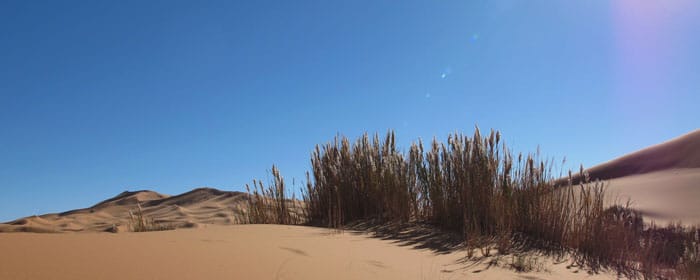 Dive deep into Sahara culture, the nomadic lifestyle, fascinating landscapes and tranquility while hiking through the desert on a 3 - 10 days desert adventure.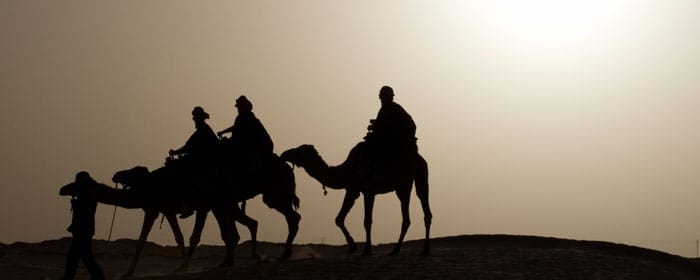 You want to get the most possible out of your trip to Morocco? We make it possible: Get the full adventurous Marrakech & Desert experience in just 3 days.
Explore Marrakech on a very special way and enjoy the vibrant city calming down with some private Yoga sessions in your beautiful Riad.

Experience and explore the enchanting city of Marrakech and its rich cuisine: Dive deep into Marrakech's culture and its cooking pots.
Newsletter
Do not miss undiscovered adventures, special deals and red-hot traveller inspirations and sign up now!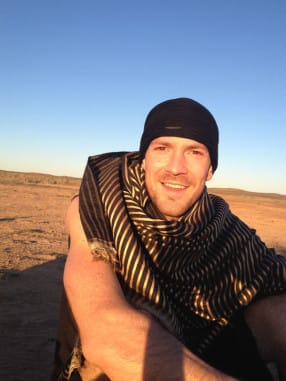 Simon, Antwerp
Skillfully moving! Leaving comfort zones, being open towards changing to keep things the same. That's what I have been taught on NOSADE's yoga retreat. I left grounded and focused from an unique travel experience.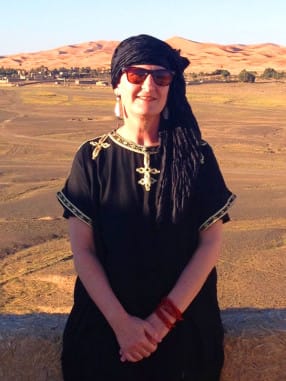 Rita, Bayreuth
The Sahara & Morocco in it's purest shape! Endless seas of sand dunes, authentic cultural insights & experiences and perfect organizational work from NOSADE made this trip not just recommendable but unforgettable.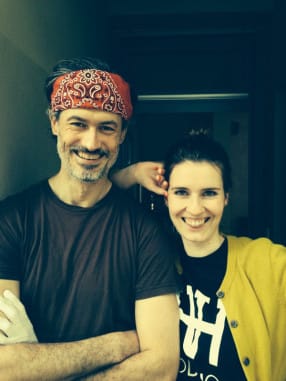 Christin & Pero, Berlin
We toured all over Morocco with NOSADE and have seen the greatest, loneliest sights while learning so much about the rich culture, about arts and music. We enjoyed every moment and loved it!
About us
NOSADE is specialized on highly individual Group Yoga Retreats and Private Yoga Trips in Morocco:
Join us for Yoga in Marrakech & it's green surrounding area, for Yoga in the Sahara Desert, for Yoga Beach Retreats at the Atlantic Coast or for Yoga Round Trips all over Morocco!
Furthermore NOSADE offers individual customizable Morocco desert tours over the year's best seasons in the stunning surrounding of North Africa's Sahara Desert.
Our domestic multinational team of guides and yoga teachers will make sure that you spend unforgettable holidays in highly fascinating places.